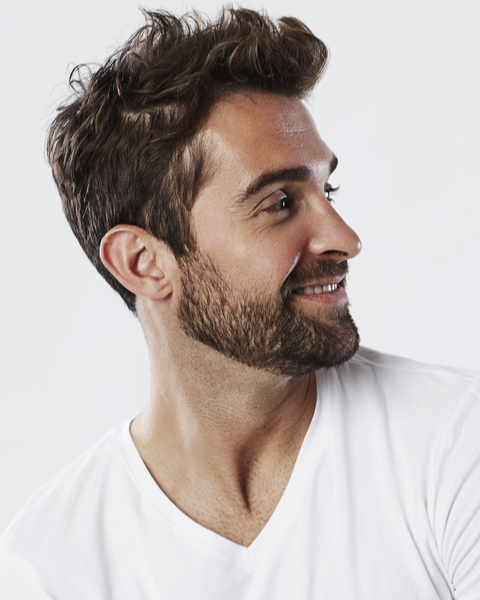 Dr. Harirchian recognizes that not all patients want or can afford to undergo surgery to improve their appearance. Therefore, we proudly offer a variety of the most proven non-surgical face & neck treatments in our Houston office. When it comes to enhancing the appearance of the chin, Dr. Harirchian offers non-surgical chin augmentation using dermal fillers. While results are more temporary, a non-surgical chin augmentation is an excellent, non-invasive solution to regain a more balanced and attractive face.
Chin Enhancement with Facial Fillers
A weak or flat chin can make the nose look larger. It can also hide the jawline by blurring the transition from the jaw to the neck. Unfortunately, aging causes the foundation of the skin around the chin and jawline to loosen and sag. For a more desirable look, patients seek a contoured jawline and a defined chin that protrudes in proportion with the nose. By enhancing the chin with facial fillers, these common concerns in the lower face can be significantly improved.
Dr. Sanaz Harirchian carries deep knowledge in the leading facial filler products. Our office carries a variety of fillers to ensure we accommodate the unique needs of each patient. By gently and strategically injecting a filler product into the dermal layer of the chin, a weak chin can be contoured and noticeably filled out. Chin enhancement using facial fillers gives patients the opportunity to achieve a rejuvenated appearance without the downtime, discomfort and risks of chin implant surgery.
Dr H. has a brilliant eye for identifying and accentuating each person's natural beauty. Whether it's botox or fillers or surgical rhinoplasty or facelift she has incredible results. I highly recommend her if you want to refine your natural beauty while leaving everyone wondering what's different about you.
If you have questions or concerns regarding non-surgical chin augmentation, please contact our office in Houston today to schedule your appointment. Dr. Harirchian is a leading facial plastic surgeon who is known for creating beautiful, natural looking results using the latest techniques available.