Page Updated: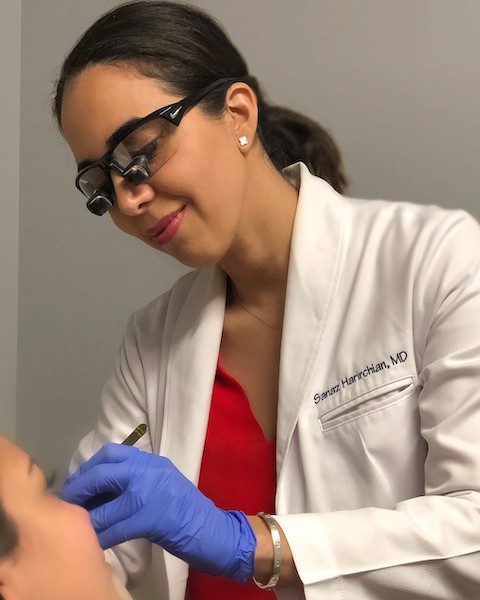 Dr. Sanaz Harirchian is proud to offer non-surgical facelifts to those who want to rejuvenate their facial appearance without the recovery, downtime and expense of plastic surgery. Non-surgical facelifts utilize the quick face & neck treatment and proven results of dermal fillers and facial injectables to turn back the hands of time. This type of facelift, also termed a "liquid facelift," is quickly gaining popularity among patients who want to gain subtle, natural looking improvements across their face and be able to return to normal activities almost immediately. While the results of a non-surgical facelift cannot be expected to be as dramatic or long lasting as a surgical facelift, patients can retain youthful and satisfying results for 1 to 2 years depending on their unique concerns and specific treatment approach.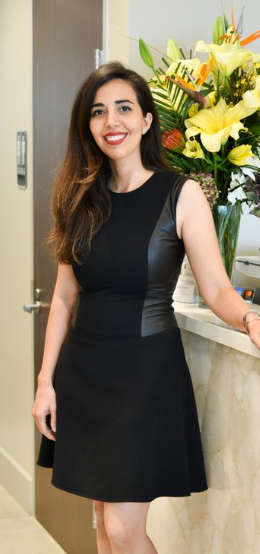 Why Choose Dr. Harirchian?
Dr. Harirchian is a skilled facial plastic surgeon who carries extensive knowledge in facial fillers and injectables. It is highly important that a non-surgical facelift is approached on an individual basis, as each patient has a unique aging pattern and skin type and different products are best suited for specific areas of the face.
In general, liquid or injectable facelifts work by replacing lost volume across the face. This gently reduces wrinkles, deep lines or folds and restores a youthful and natural fullness to the forehead, eyes, cheeks and area around the mouth. Non-surgical facelifts also have the ability to lift corners of the mouth, reduce the appearance of jowls and even hide bumps on the nose. When choosing our Houston practice for your liquid facelift, you can trust that we will go above and beyond to ensure you gain an overall rested and revitalized appearance after your treatment. The Liquid Facelift
There are a wide variety of filler and injectable products on the market. Dr. Harirchian is committed to using the safest and most proven solutions available. Your liquid facelift can include a combination of filler products to achieve the following improvements in the face:
Lips: for fuller lips
Smile lines around the mouth: to soften the lines around the mouth, including the nasolabial folds, marionette lines and vertical "smoker's lines"
Cheek bones: to build fuller, higher, more defined cheekbones
Under the eye or "tear trough": to fill the hollow underneath the eye
Nose: to build the bridge of the nose or to create a straight nasal side profile. Can also be used to project the nose and add tip definition.
Temples: to fill hollows
Prejowl sulcus: to fill the hollow along the jawline between the "jowl" and the chin, creating a smooth jawline
Acne scars: to improve sunken or "pitted" acne scars
We realize that signs of facial aging can make you look unhappy, tired or older than you really are. Our advanced cosmetic procedures are designed to help patients reclaim their youth and live a fuller and more confident life. If you are interested in how a liquid facelift could improve your sagging, wrinkled or hollowed face, contact the office of Sanaz Harirchian, MD in Houston today. We offer a number of non-surgical and minimally invasive procedures to help you feel and look your best.