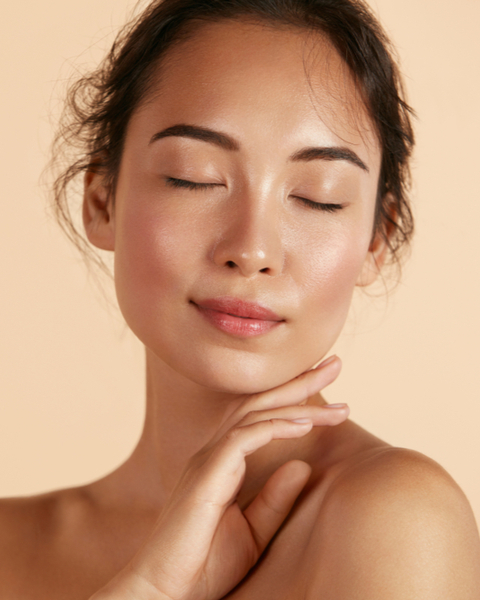 Our Houston practice is proud to offer the most proven options in dermal fillers, including the latest product line from Belotero. With Belotero fillers, patients can reap dramatic and instant improvements in their aging face, without the risk and downtime of a surgical procedure. Dr. Harirchian is an esteemed facial plastic surgeon who has a keen artistic eye when it comes to using injectable fillers. She aims to restore and rejuvenate the face in ways that create the most natural, sustainable results.
Belotero facial fillers can address a wide variety of concerns, including smoothing and filling wrinkles, lip augmentation, restoring facial volume and rehydrating the skin. When choosing non-surgical rejuvenation from Dr. Harirchian, she will carefully consider your skin type, aging patterns and personal goals before recommending a specific product or treatment plan. We want you to get the most effective and ideal results from your facial filler investment. Belotero can be used as a standalone procedure or to compliment another cosmetic procedure.
Belotero Injections
The best candidates for Belotero injections are those that have moderate to severe wrinkles or lines on their face. This may include smile lines (nasolabial folds) and vertical lip lines. Belotero contains hyaluronic acid, which is a natural substance in your body used to help add volume and moisture to your skin.
Belotero injections are set apart by their ability to instantly integrate into your facial skin tissues and create natural, smooth results. Once injected, this soft cohesive gel will seamlessly blend with your existing skin structures. This means that deep lines and wrinkles can be immediately filled and your overall results will look more even.
Dr H has a brilliant eye for identifying and accentuating each person's natural beauty. Whether it's botox or fillers or surgical rhinoplasty or facelift she has incredible results. I highly recommend her if you want to refine your natural beauty while leaving everyone wondering what's different about you.
As with all of our dermal fillers, there is no associated downtime with Belotero injections. In addition, Dr. Harirchian uses refined techniques to minimize any swelling or bruising. Most results last six months or more, but this is based on the individual patient. If you would like to reclaim a beautiful and energetic look without going under the knife, consider Belotero treatments with Houston's most respected facial plastic surgeon. Contact us today for your consultation.