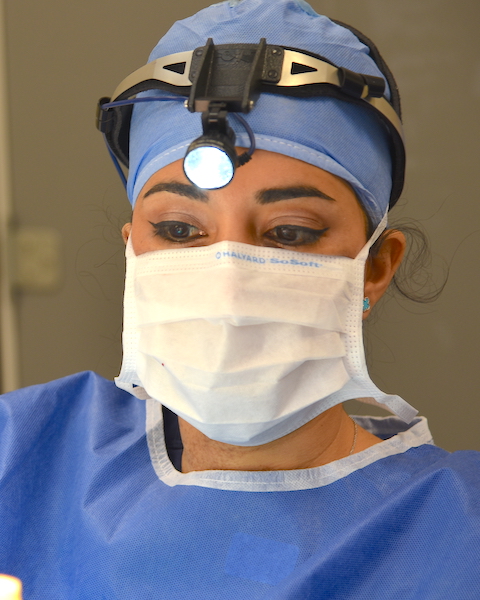 If you are looking for a long-lasting filler that can help you regain youthful volume across your midface, consider Voluma XC. Unlike other facial fillers on the market that last just months, you can expect Voluma results to extend up to two years. This gives patients the most long-term return on their facial rejuvenation investment. Dr. Harirchian is proud to offer the latest and most proven products in filler injectables. She is dedicated to creating natural and balanced results for those that wish to avoid a surgical cosmetic procedure. Today's facial fillers provide more sustainable outcomes using treatments that have minimal to no downtime.
Juvederm Voluma XC is an ideal filler choice for replacing volume in the cheeks and midface that is commonly lost during the aging process. Voluma XC contains hyaluronic acid and is the first FDA approved filler that is formulated with lidocaine. However, Voluma XC is distinctly recognized for its longevity, offering the ability to last much longer than its competitor products. When choosing Voluma XC, patients can avoid multiple injections over the course of the year to maintain their results. Instead, they can expect a single treatment to last up to two full years. Dr. Harirchian is a skilled facial plastic surgeon who can determine if your hollowed or sunken cheeks could benefit from this revolutionary facial filler product.
Voluma Injections
Juvederm Voluma is strategically injected into the upper, mid and lower cheeks to restore youthful volume across the entire midface region. Many patients notice that their smile lines and other wrinkles also diminish after treatment. Voluma creates an overall facial appearance that is smoother and lifted. This type of non-surgical rejuvenation allows patients to gain immediate results without the downtime and recovery period of a surgical procedure. In the hands of an experienced plastic surgeon, facial filler injections involve very little to no bruising and swelling.
To learn more about Voluma XC facial filler in Houston, please contact Dr. Sanaz Harirchian today. We carefully evaluate your skin type, aging patterns and goals when choosing the best facial filler product for you. Voluma XC may be combined with other facial filler products or used to compliment a cosmetic surgery procedure. Rest assured that we deliver beautiful and natural-looking results while adhering to patient safety at all times.
BEST Experience EVER! Dr. H has been so incredible throughout the experience, she is so sweet and friendly, and has answered all my question thoroughly. I would highly recommend anyone to make and appointment with her.