Page Updated: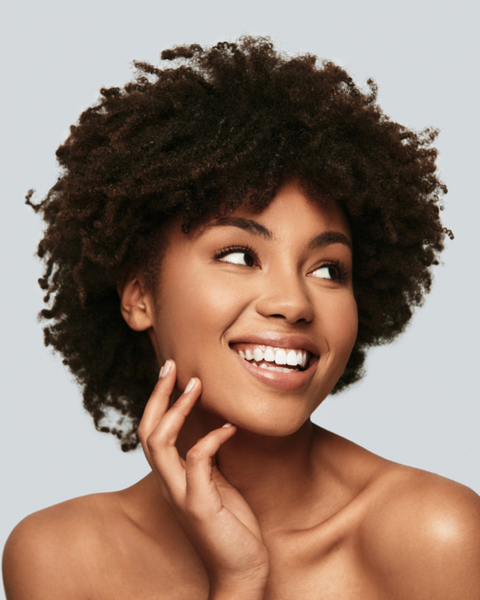 Lip Reduction Surgery in Houston and The Woodlands
Lips that are too large can compromise the overall balance and beauty of the face. While there are a number of lip procedures to add volume for patients seeking fuller lips, Dr. Harirchian also specializes in reducing the size of lips that are asymmetric, protruding or imbalanced. If you are unhappy with the size or shape of your lips, Dr. Harirchian can help you attain more attractive, proportional and natural-looking lips.
Cosmetic Correction for Protruding Lips
Lip reduction surgery can improve the size and shape of lips that protrude, are asymmetric, or are excessively large. Unlike lip augmentation, which can be obtained with injectable fillers, lip reduction can only be achieved with surgery. Lip reduction can also improve the appearance of lips previously injected with permanent fillers.
Lip reduction is a straightforward in-office procedure that can be performed under local anesthesia and offers permanent results. Reduction of the upper and/or lower lip can add harmony to the face and leaves no visible scars when performed by an experienced plastic surgeon.
Why Get Lip Reduction Surgery?
Lip reduction, also called lip thinning, is not as common as lip augmentation, which is a very popular cosmetic procedure.1 The patients who do seek lip reduction are often relieved to find a solution for overly large lips, which can cause asymmetry or detract from the harmony of other facial features. In addition to cosmetic considerations, overly full lips can also cause functional concerns. Lip reduction can treat hypertrophic lips that are the result of genetics, a vascular malformation, or unsuccessful lip injections.2 How Does Lip Reduction Surgery Work?
Dr. Haririchian's approach to lip reduction involves carefully reducing the size and optimizing the shape of the lips for effective, natural-looking results and a more desirable contour. Depending on your goals, she can perform lip reduction along with other surgical procedures, such as rhinoplasty. 
Preparing for Lip Reduction
During your consultation appointment Dr. Harirchian will take ample time to explain treatment options so you can make an informed decision about lip reduction surgery. If you are a candidate and you decide that lip reduction is right for you, we will give you detailed pre-procedure guidelines. 
What to Expect During Lip Reduction
When performed alone, lip reduction surgery can be performed under local anesthesia. Dr. Harirchian will use local anesthetic to ensure your comfort during the procedure.  Nitrous oxide or oral sedation can be administered for improved comfort. She will make very small incisions in the inner lip to remove excess tissue from the lips. She may use a variety of techniques to contour and reshape the lip, depending on your individual goals. 
Recovery after Lip Reduction
You may experience mild discomfort and temporary swelling immediately after your procedure. Sutures are removed after 1 week. Swelling will continue to improve over the next few weeks.
Contact Dr. Sanaz Harirchian for Lip Reduction with Beautiful Results
The lips are a highly valuable facial feature that deserve meticulous skill and artistry. Dr. Harirchian is a highly experienced and board-certified facial plastic surgeon, focused exclusively on reconstructive and cosmetic procedures for the face. In addition to treating patients in the Houston area, she offers virtual consultation appointments and accommodates out-of-town patients. If you have any questions about lip reduction or would like to schedule your consultation, contact us today.
1 American Society of Plastic Surgeons. 2019 Plastic Surgery Statistics Report. Available: https://www.plasticsurgery.org/documents/News/Statistics/2019/plastic-surgery-statistics-full-report-2019.pdf Accessed July 15, 2020.
2 Botti G, Botti C, Cella A. A simple surgical remedy for iatrogenic excessively thick lips. Plastic and Reconstructive Surgery. 2002 Oct;110(5):1329-34; discussion 1335-6. DOI: 10.1097/01.prs.0000026498.97540.96.