Page Updated: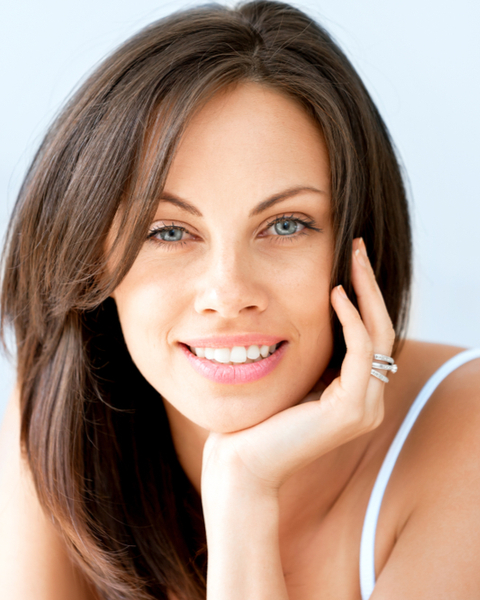 As we age, it is common to have areas of loose or sagging skin across the face and neck. It is the natural aging process that causes our skin to lose collagen and elasticity and become thinner over time. This results in wrinkles as well as drooping skin through the cheeks, jowls and neck. While a surgical facelift can effectively address these issues, not all patients are willing or able to undergo surgery for facial rejuvenation.
Dr. Sanaz Harirchian proudly stays at the forefront of cosmetic facial treatments. In doing so, she offers Profound skin tightening as an advanced non-surgical procedure that produces outstanding results. Using Profound skin tightening technology, Dr. Harirchian can successfully tighten loose skin as well as improve the overall quality and tone of the skin. It effectively stimulates collagen, elastin and hyaluronic acid within the skin, which are the three main building blocks for healthy and youthful-looking skin. In addition to addressing wrinkles and sagging skin, Profound can also improve acne scars and rejuvenate the skin's surface for a softer, smoother and more supple texture. What is RF Microneedling Skin Tightening?
Profound skin tightening is a minimally invasive procedure that relies on a combination of microneedling and radio frequency (RF) energy to rejuvenate the skin deep into its layers. During this procedure, a small handheld device is used to deliver precise RF heat energy through tiny needles. These micro-needles penetrate specific areas and depths of the skin. In response, the skin produces more collagen and elastin over the course of the next weeks and months. Profound RF microneedling is a single treatment session that allows patients to attain a more youthful skin tone with less sagging and wrinkles.
Dr. Harirchian is a talented and highly experienced plastic surgeon who uses Profound RF microneedling skin treatments for a variety of skin concerns, including the following:
Acne scar removal
Non-surgical cheek lift, facelift or neck lift
Cellulite reduction
In general, RF microneedling takes about 1 to 2 hours to complete, depending on the size of the area treated. The skin is numbed so that patients do not feel discomfort during the procedure. Patients can expect minimal swelling, bruising and redness for the first 5 to 7 days. Noticeable results can be achieved as early as two weeks after the procedure, but maximum skin improvement is typically seen between 6 to 9 months following a Profound session.
Our Houston clinic is proud to invest in the cutting-edge technologies that can benefit our patients most. We value the opportunity to help patients utilize the Profound Skin Tightening system as a way to dramatically revitalize the face without the use of surgery, fillers or neurotoxins. Contact our office today to schedule your consult with Dr. Sanaz Harirchian.