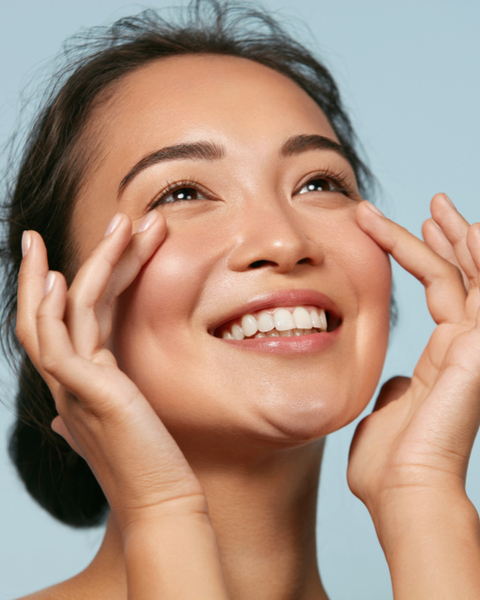 When it comes to rhinoplasty, Dr. Harirchian is committed to using a personalized approach that accommodates the unique needs and desires of each patient. In doing so with nose surgery, it is important to consider and respect your ethnic background when performing rhinoplasty or any other cosmetic procedure. Dr. Harirchian realizes that Asian patients have nasal characteristics that are specific to their ethnicity. Therefore, it is critical to understand these traits when altering the shape, size and form of the Asian nose. Overall, Asian rhinoplasty should restore a more desirable balance to the face, look natural and highlight the beauty of the surrounding features.
Compared to a Caucasian nose, the primary difference in the Asian nose is in the height of the bridge and width of the tip and nostrils. Most often, Asians desire a nose that provides more projection and greater height to achieve a more attractive profile. It is also common to perform nasal tip refinement and nostril reshaping as part of an Asian rhinoplasty. However, no two rhinoplasty procedures are the alike, even within the same ethnicity. Dr. Harirchian carefully considers the specific preference and ideals of each patient.
Asian Nose Job Surgery
When performing Asian nose job surgery, Dr. Harirchian realizes the unique ethnic trends and traits of the nose. For Asians, this often includes thicker nasal skin combined with weaker cartilage, which can produce a flatter appearance within the lower portion of the nose. It can also cause the nose to appear shorter than it really is.
To restore ideal aesthetics to the Asian nose, Dr. Harirchian offers a number of advanced techniques. They include sculpting and repositioning the delicate cartilage and bones as well as adding grafts or implants to increase the height of the nose. She always pursues methods to preserve nasal cartilage as much as possible so that patients can avoid an unnatural or pinched nasal appearance.
My rhinoplasty results were exactly what I hoped for. I had an amazing experience with minimal bruising and swelling. The doctor and staff were very welcoming, thorough and professional. I felt really good a day or two after the procedure. I feel much more confident with less make-up on now.
For surgical and non-surgical options in Asian rhinoplasty, please contact our office in Houston today. Regardless of your age, gender or ethnicity, we make patient satisfaction our highest priority.