Page Updated: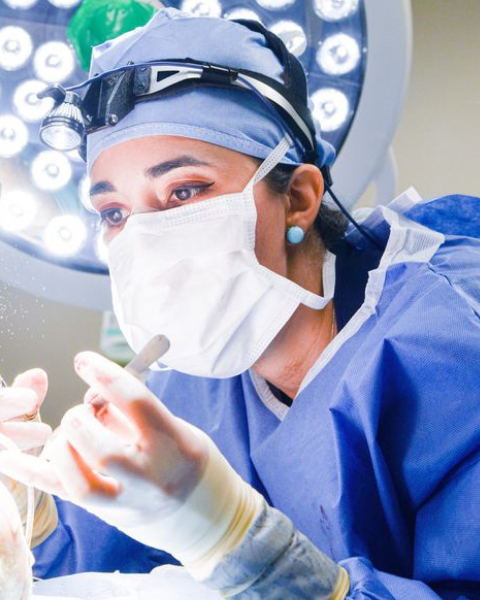 Top Non-Surgical Nose Job Specialist Dr. Sanaz Harirchian
Board-Certified facial Plastic Surgeon Dr. Harirchian understands that some patients would like to change the appearance of their nose, but are not interested in surgical rhinoplasty. Dr. Harirchian is pleased to offer liquid rhinoplasty as a non-invasive alternative. Non-surgical rhinoplasty, commonly referred to as a "liquid nose job," is ideal for patients looking to improve the appearance of the nose as well as facial balance and harmony. Liquid rhinoplasty is a quick, non-surgical procedure that offers immediate results without significant downtime.
How Does Liquid Rhinoplasty Work?
In a liquid rhinoplasty procedure, dermal fillers are strategically injected to address cosmetic concerns and achieve a balanced look. Dr Harirchian only uses hyaluronic acid filler, such as Restylane®, Juvéderm®, and Vollure®. During your initial consultation, Dr. Harirchian will discuss your concerns to determine the ideal filler to achieve your goals. Benefits of Liquid Rhinoplasty
Liquid rhinoplasty is a popular procedure with a high patient satisfaction rate.1 Potential benefits of liquid rhinoplasty include:
Minimize the appearance of the dorsal hump
Diminish dips or divets in the nose (seen on profile view)
Fill indentations caused by nasal trauma
Straighten the appearance of a crooked nose
Add height to the nasal bridge (to address concerns about a flat nose)
Lift a drooping nasal tip
Add mild tip projection and definition
Camouflage nasal irregularities
Improve irregularities from a previous rhinoplasty
Improve facial symmetry
Boost confidence and self-esteem
Subtle changes to the nose when planned carefully and executed meticulously can significantly improve facial balance.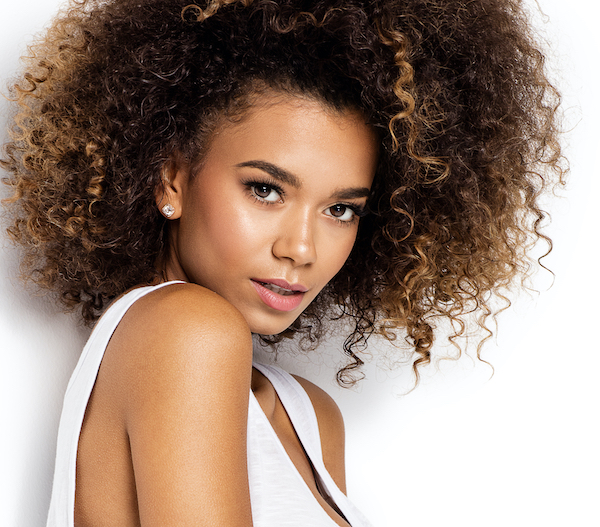 Candidates for Liquid Rhinoplasty
During your consultation, Dr. Harirchian will discuss your aesthetic goals and examine your nose in order to determine if liquid rhinoplasty is right for you. Photos will be taken of your nose and morphing software can be utilized to illustrate potential results. The procedure can be performed the same day as the initial consultation. Patients with realistic expectations are often the most pleased with their results.
Ideal candidates for liquid rhinoplasty are:
Seeking to correct specific cosmetic concerns such as a nasal hump, crooked dorsum, or a flat bridge
In good general health
Not interested in surgical rhinoplasty at the current time
Liquid Rhinoplasty Results & Recovery
You can expect to see immediate results after your liquid rhinoplasty procedure. Results will typically last 9 to 18 months. Many patients opt for regular touch-up appointments to maintain their results. Patients who decide they would like permanent results may choose to have a surgical rhinoplasty with Dr. Harirchian.
Patients typically experience mild swelling or redness at the injection site, but these symptoms diminish in the hours immediately following treatment and resolve within 24 to 48 hours. Dr. Sanaz works magic. I did the liquid rhinoplasty in the office. It was a very short, in office procedure. She is completely professional and made me feel at ease because she was so confident in the procedure. She is very gentle and lets you be involved in every step of the way. Will definitely be back.
Schedule A Consultation For Liquid Rhinoplasty
If you are interested in non-surgical rhinoplasty, a consultation appointment with Dr. Harirchian will allow you to ask any questions and learn more about your options. If you decide that liquid rhinoplasty is right for you, Dr. Harirchian will create a customized treatment plan to meet your needs and goals. Contact us today to schedule your consultation appointment at our Houston office. FAQs About Liquid Rhinoplasty
Does liquid rhinoplasty hurt?
No, the liquid rhinoplasty procedure typically does not hurt. Dr. Harirchian or a member of her staff will apply a topical numbing medication to the injection site prior to the treatment. The filler solution also contains lidocaine, which has an anesthetic effect.
How long does the procedure take?
Liquid rhinoplasty results generally last between 9 and 18 months.
Is there any downtime?
No, there is no downtime or recovery associated with non-surgical rhinoplasty. Patients usually resume normal activities right after their procedure.
How long do results last?
The liquid rhinoplasty is a quick, in-office procedure that takes approximately 15 to 20 minutes.
Is liquid rhinoplasty safe?
When performed by an experienced and qualified provider, non-surgical rhinoplasty is a safe procedure with a low-risk of complications. Dr Harirchian has extensive experience performing both surgical and nonsurgical rhinoplasty and knows the anatomy of the nose very well.
How much does it cost?
Your liquid rhinoplasty procedure will be customized, so pricing will vary depending on your needs and goals. Schedule a consultation appointment to learn more about liquid rhinoplasty options and pricing.
---