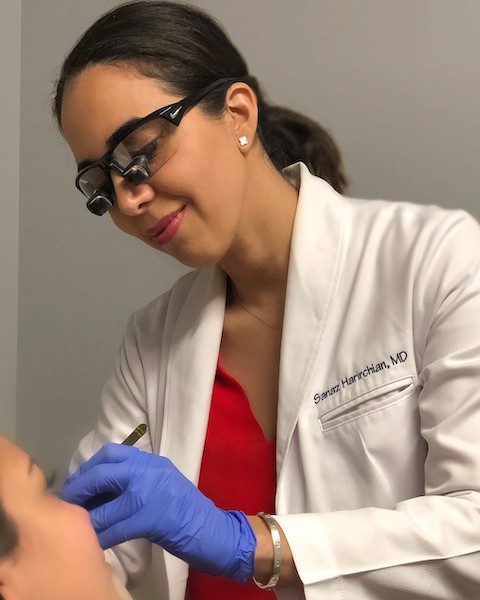 The nasal bones are the most commonly fractured bones of the face. The most common causes of nasal bone fractures include motor vehicle accidents, falls, sports injuries, assault and occupational injury. Trauma to the nose can result in crooked or depressed nasal bones and cartilage which can block the nasal cavity and affect breathing and may require nose surgery. In addition, the nasal septum can fracture and deviate, further twisting the nose and blocking the nasal airway. Often times, nasal bone and septal fractures are left untreated or inadequately treated, leading to long-term functional and aesthetic sequelae. Prompt treatment of nasal bone fractures can prevent functional and aesthetic complications.
Treating a broken nose
If you suspect that your nose may be broken, prompt evaluation within a few days of injury is recommended. A thorough examination in the office by a specialist is often sufficient to make the diagnosis. If you are seen within one to two weeks of injury, it may be possible to repair your nose immediately with a closed nasal bone reduction. Closed nasal bone reductions typically should be performed within two weeks of injury, before the bones have time to heal in their new position.
Nasal bone and nasal septal fractures can create a twisted, deviated, and collapsed skeletal framework. Form accompanies function in the nose, so often noses that are crooked don't breathe well. Older nasal bone fractures or noses with persistent nasal obstruction after a closed reduction may need to be repaired with a septorhinoplasty. Rhinoplasty techniques may be needed to straighten the skeletal framework and open up the nasal valves to improve breathing. These surgeries should be performed by a surgeon who is a rhinoplasty specialist. Insurance may cover medically necessary portions of the procedure. I had a great experience, every one was so nice. Dr. Harirchian is amazing, I would recommend her to anyone. I love my new nose it came out really good. I didn't experience no pain at all, only bruising which it's normal.
If you have nasal bone fractures, contact our office today to schedule an appointment with Dr. Harirchian.