Page Updated: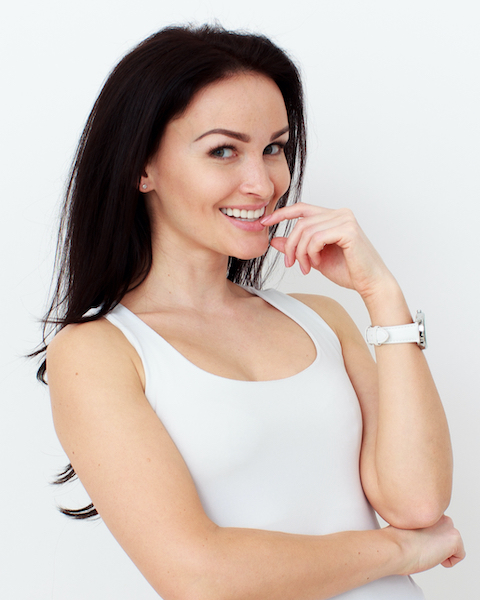 Why Should a Patient Consider a Brow Lift?
The position and contour of the eyebrows can have a significant influence on how others perceive you. As we age, the brows often get heavy and begin to droop (ptotic brows), resulting in a loss of a youthful arch to the brow and forehead wrinkles. This can make you look aged, angry or sad. A brow lift is designed to reverse these effects of aging within the brow, which also works to smooth deep lines or rhytids in the forehead.
Dr. Harirchian is an esteemed facial plastic surgeon who routinely performs brow lift surgery as part of an upper eyelid lift or blepharoplasty to give patients the fully rejuvenated appearance they desire. The combination of these eyes & brows procedures is typically done to address excess skin in the upper eyelids as well as lift the brow to a more youthful position. A brow lift can also be chosen alongside a facelift or lower blepharoplasty depending on the patient's unique goals.
When it comes to brow lift and forehead lift procedures, Dr. Harirchian is committed to using the latest techniques available to help patients achieve long-lasting outcomes. With her valued experience and skill, Dr. Harirchian values the importance of creating the most natural looking appearance so that patients do not have to be concerned with results that look too tight or those that prohibit their natural facial expressions. Our Houston practice respects the privacy, safety and comfort of our patients at all times. Endoscopic – Minimally Invasive Brow Lift
Dr. Harirchian has a keen understanding of what each gender considers as ideal aesthetics for the brows. She also realizes how the brows contribute to the overall balance and beauty of the face. To address all types of concerns, Dr. Harirchian can implement a variety of surgical techniques, including a minimally invasive brow lift approach for quicker recovery and less visible scarring.
The endoscopic brow lift is a highly preferred approach that creates subtle elevation of the brows with much less trauma to the scalp. With only a few tiny incisions behind the hairline and the help of a small surgical camera, Dr. Harirchian is able to address the specific brow muscles that need to be released, lifted and repositioned for a more youthful appearance. An endoscopic brow lift can be done as an outpatient procedure. It allows for faster healing, less downtime and produces virtually imperceptible scarring. In addition, this minimally invasive approach is also known to reduce a patient's risk for permanent scalp numbness following brow or forehead lift.
If you suffer from drooping brows and a wrinkled forehead due to the natural aging process, consider a brow lift from Dr. Sanaz Harirchian. A brow lift or endoscopic brow lift can give you a more awake and rejuvenated appearance for a more confident and beautiful you. Contact us today to schedule your consultation with Dr. Harirchian.