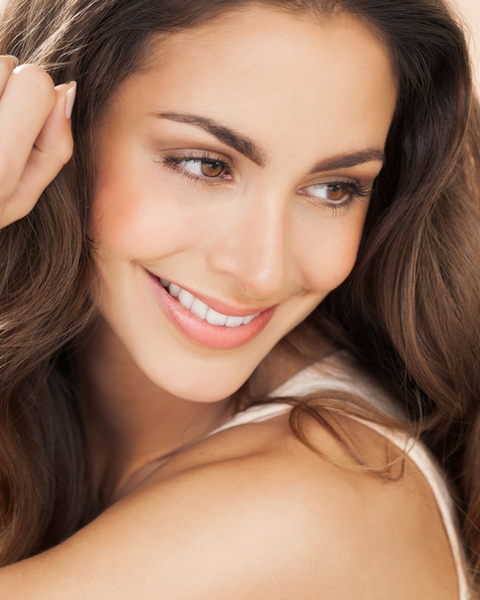 If you are ready to reverse mild wrinkles and restore youthful volume to your face, consider Restylane Lyft. Restylane Lyft is one of the leading products in non-surgical rejuvenation and is available at the Facial Plastic Surgery Clinic of Dr. Sanaz Harirchian, MD in Spring Valley Village. Dr. Harirchian offers a full menu of solutions to address your aging concerns. When it comes to facial fillers, she brings a deep understanding of how each product works so that you can get the most dramatic and natural-looking results.
Restylane Lyft Injections
Restylane Lyft is an FDA approved "mid-dermal" hyaluronic acid filler. While results are temporary, this filler can bring significant improvement when placed by a skilled plastic surgeon. Similar to its sister product, Restylane Lyft contains hyaluronic acid, a naturally occurring substance in our body that unfortunately depletes with age. Using Restylane Lyft, Dr. Harirchian can lift folds as well as replace volume that was lost due to diminishing fat and collagen over time.
Restylane Lyft differs from its sister products when it comes to consistency. The gel is thicker and can effectively address more pronounced facial folds as well as effectively restore midface volume. The hyaluronic acid in Restylane Lyft naturally binds to water molecules in the skin, allowing the added volume to be maintained.
Smooth Out Wrinkles!
We have a state-of-the-art plastic surgery practice in Houston that is proud to offer patients numerous opportunities to turn back the hands of time without going under the knife. While a personal consultation can more accurately determine your candidacy for this injectable product, patients can typically benefit from Restylane Lyft if they wish to accomplish the following:
Smooth wrinkles around the mouth

Restore volume to the midface or eyebrow area

Smooth bags/hollows under the eyes

Contour the cheeks, jawline and chin

Soften the appearance of facial scars

Give the eyes a more rested appearance
Once Restylane Lyft gel is injected into the deep dermis of the skin you can expect to maintain your revitalized look for 6 to 12 months.
Contact Dr. Harirchian today to schedule your consultation for Restylane Lyft or other filler injection treatments.