Page Updated: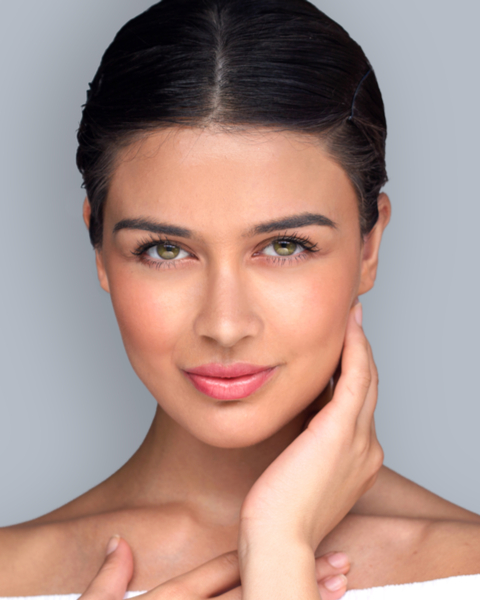 Since the lips are one of the most noticeable features of the face and considering their gradual lack of appeal with age, permanent lip augmentation is a valued and sought after procedure in facial plastic surgery. Dr. Sanaz Harirchian offers advanced lip augmentation procedures that provide balanced and natural-looking results for patients that have thin, sagging, wrinkled or less defined lips due to aging. While a surgical approach to augmentation is more involved than hyaluronic acid fillers or fat grafting to plump the lips, it can provide permanent improvement to the lips in a brief, straightforward procedure.
For the comfort, safety and outcome of her patients, Dr. Harirchian pursues the latest and most proven techniques in permanent lip augmentation. These include methods that place inconspicuous incisions inside the lips or mouth and procedures that require minimal downtime and accelerated recovery. Dr. Harirchian's talent, skill and experience in lip plastic and reconstructive surgery fosters confidence in patients who want the most natural and sustainable results possible in permanent lip augmentation. Permanent Correction For Aging Lips
It is not possible to stop the aging process. However, if you want to make a cosmetic investment that will allow you to reclaim more youthful volume, shape and definition to your lips on a long-term basis, surgical lip augmentation may be right for you. Dr. Harirchian will carefully consider your unique concerns and needs before tailoring a treatment plan for you. She may offer a lip lift, lip implant or other innovative techniques to plump thin lips, reduce wrinkles and define the Cupid's Bow in the upper lip. These procedures involve hidden incisions and allow patients to return to normal activities quickly.
For more information on permanent correction for aging lips, contact Dr. Harirchian in Houston today. We serve patients with a full menu of lip augmentation procedures, including surgical and non-surgical options to suit your preferences, lifestyle and budget.