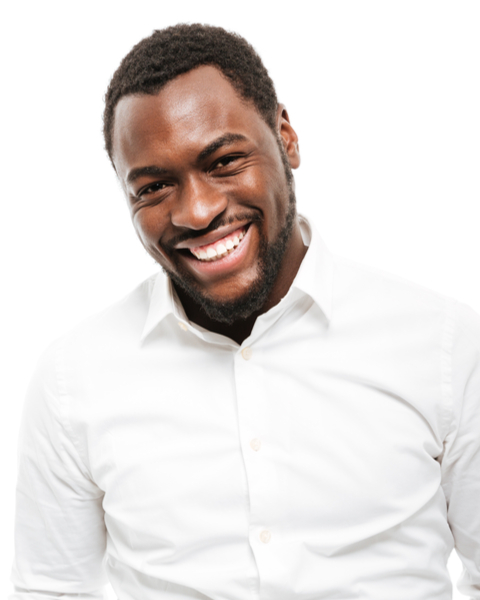 There are certain facial features that should be strong and defined in order to make a man look distinguished and attractive. It is the balance and definition of the cheek, chin and jaw line that play a leading role in masculinity and appeal. Unfortunately, not all men were born with sculpted facial features or they've lost definition in the cheek, chin or jaw due to aging. Dr. Harirchian is exceptionally qualified and equipped to address these aesthetic concerns for men. She brings a careful blend of science and artistry when performing male plastic surgery. When it comes to male cheek, chin and jaw augmentation, she uses the most proven techniques available to help men achieve a more youthful, handsome and confident appearance.
Improving the appearance of a weak chin and jaw can make a significant impact on a man's overall appearance. In fact, sculpting or enhancing these features of the lower face can even make the appearance of other facial features, such as the nose, look more attractive. Dr. Harirchian understands the importance of restoring proper balance to the face and how to create the most desirable traits for men. Chin and jaw enhancement can be achieved through fat transfer, implants, non-surgical facial fillers or a combination of techniques. When choosing Dr. Harirchian to alter the shape or size of the chin or jawline, you can trust that your results will look natural and scarring and downtime will be minimized as much as possible.
Cheek Augmentation for the Aging Male Face
The cheekbones are a highlighted facial feature for men that provide depth to the midface. When defined, the cheeks portray a masculine and distinguished look. However, for many men, the natural aging process causes the tissues of the midface to sag and lose volume. Men are often left with a hollowed cheek appearance with surrounding wrinkles, shadowing and loose skin. Dr. Harirchian is a leading facial plastic surgeon who performs cheek augmentation to restore vitality and desirability to the midface. She offers a number of techniques to sculpt the cheeks and adheres to your personal goals for surgery. Our Houston plastic surgery center is committed to producing results that preserve ethnicity and convey a natural-looking appearance at all times.
If you want to improve the appearance of your cheeks, chin or jaw through male plastic surgery, please contact Dr. Harirchian in Houston today. We can help you attain a more chiseled, masculine and youthful look despite what you were born with or the level of facial aging you've experienced.