Page Updated: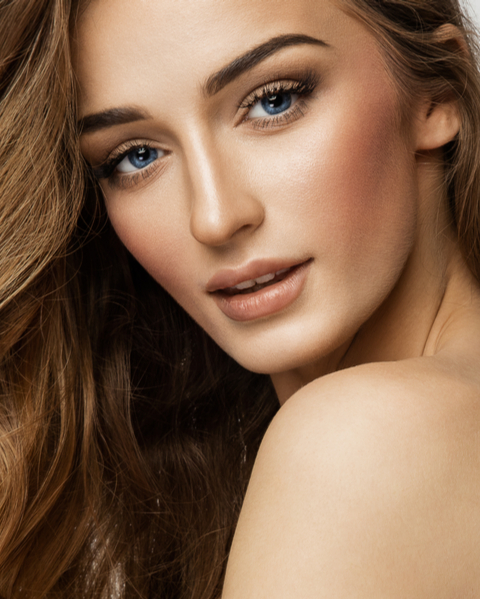 The fullness and contour of the upper lip have a dramatic impact on overall facial balance & beauty. While some people have lips that are naturally thin or unbalanced, many others experience unwanted changes in the appearance of their lips as they age. Houston Facial Plastic Surgeon Dr. Sanaz Harirchian offers a full range of lip augmentation procedures and specializes in lip lift surgery to restore a youthful look with a defined cupid's bow and improved lip volume.
What is Lip Lift Surgery?
A lip lift, sometimes called lip shortening or an upper lip lift, is a surgical procedure to enhance the lips by shortening the distance between the top of the upper lip and bottom of the nose (philtrum). Dr. Harirchian uses advanced surgical methods and an innate sense of artistry to contour the upper lip for an enhanced lip shape. Lip Lift Benefits
As we age, our facial skin loses tone and elasticity. The philtrum, which is the region between the base of the nose and upper lip, can elongate and cause the lips to flatten and the corners of the mouth to turn downward.
Lip lift surgery can:
Shorten the philtrum, correcting an overly long area above the upper lip 
Rejuvenate lips that have begun to thin or droop
Subtly lift the corners of the mouth
Provide natural looking results
Increase tooth show 
Restore balance and desirable proportion to the lips
Correct inverted lips
Improve definition of the Cupid's Bow 
Provide more permanent results, compared to injectable fillers which need to be repeated every few months1
How is a Lip Lift Performed?
Preparing for a Lip Lift
The initial step is a consultation with Dr. Harirchian. This appointment is an opportunity for you to learn more about the lip lift procedure and ask any questions you have. Dr. Harirchian will examine your lips and discuss your aesthetic goals in order to recommend a treatment plan for you.
What to Expect During Your Lip Lift Procedure
The lip lift procedure is typically performed in our office with local anesthesia. Nitrous oxide or oral sedation can be administered for improved comfort. Dr. Harirchian is skilled in a variety of lip contouring techniques, including a subnasal incision, which results in a well camouflaged scar. Measurements will be made of your philtral distance using a caliper and an incision will be marked hidden under the base of the nose. The lip lift will be customized and measured to harmonize with your face.
Lip Lift Recovery
Patients will experience one week of significant swelling and sutures are removed 5-7 days after surgery. We provide post procedure guidelines and medications to minimize swelling and improve recovery. Is a Lip Lift Right For You?
While a lip lift can be a rejuvenating procedure to restore a youthful look to the perioral region, lip lifts are performed on patients of all ages. Younger patients may seek to correct an upper lip area that is naturally too long, or to find a longer-lasting alternative to lip filler injections. If you would like fuller, more defined lips, then a lip lift may be right for you.
Contact Dr. Harirchian for Lip Lift Surgery in Houston
Dr. Harirchian is a Board-Certified Facial Plastic Surgeon who has devoted her career to cosmetic and reconstructive facial procedures. By focusing exclusively on the face, she is able to offer her patients an exceptionally high level of skill and experience. She pursues the most minimally invasive methods in order to create natural-looking and long-lasting results. Contact us today with any questions or to schedule your consultation appointment.
1 Holden PK, Sufyan AS, Perkins SW. Long-term Analysis of Surgical Correction of the Senile Upper Lip. Arch Facial Plast Surg. 2011;13(5):332–336. doi:10.1001/archfacial.2011.55