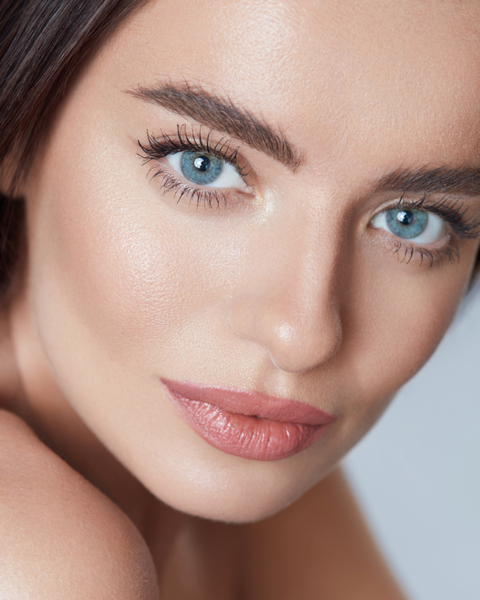 Full lips are a sign of sensuality, vitality and youth. Unfortunately, the natural aging process steals volume and reduces desirable contour in the lips, leaving patients with thin and deflated lips and wrinkles around the mouth. While there are a number of procedures to plump the lips, including synthetic fillers and lip implants, fat grafting is a preferred solution for those that want a natural and long-term correction for their flat lips. Dr. Harirchian is a board certified and fellowship trained facial plastic surgeon with elite skill in lip enhancement procedures. When it comes to lip fat grafting, she can transfer unwanted fat from other areas of your body to create luscious and rejuvenated lips.
A Natural and Long-Term Lip Enhancement
Dermal fat grafting for the lips is a proven and very safe procedure that harvests a patient's own fatty tissue from areas such as the hips, stomach and thighs. Once the fat is purified, Dr. Harirchian strategically and delicately injects it as a natural and more permanent filler into the lips. Fat grafting can define the borders of the lips and recreate the desirable Cupid's Bow. It can also effectively plump the lips in a way that look and feel natural.
For patients that want long-term results and want to avoid repeated synthetic lip fillers or lip implants, fat grafting is an excellent alternative. In addition, patients can also slim other areas of their body at the same time, as the utilized fat is typically harvested from problem areas such as the buttocks and abdomen. Fat grafting is known for its highly predictable results and low patient risk.
I'm very thankful for Dr. Sanaz Harirchian. I'm glad I came to her to do my lips, because she really does have an eye for facial work. Her and her staff are very wonderful and professional. Check her out on YouTube! Helped me a lot with my decision to come to Dr. Harirchian Sanaz.
To learn more about what you can personally expect in lip fat grafting, please contact our office today to schedule a consultation with Dr. Sanaz Harirchian. She is committed to the latest techniques in modern plastic surgery and values a patient-centered approach at all times.