Page Updated: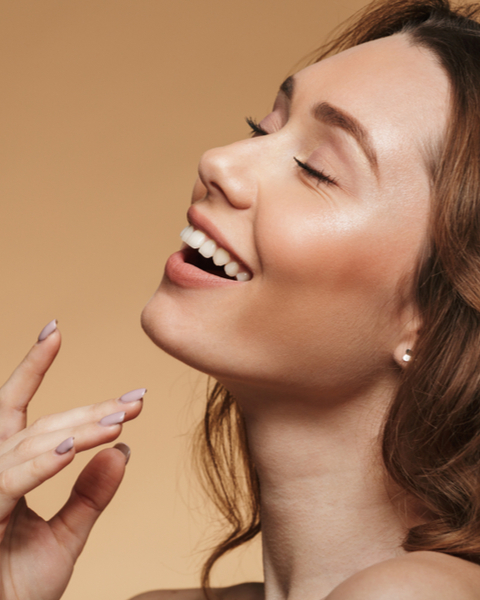 What is Kybella?
Are you self-conscious about your double chin? There is now a way to reduce or eliminate unwanted chin fat without undergoing surgery. Dr. Harirchian is pleased to offer Kybella injections in the comfort of our Houston office. Kybella is a unique and revolutionary facial injectable product that is FDA-approved to treat patients with moderate to severe submental fat (excess fat under the chin). Many patients are plagued by this stubborn area of fat, which portrays a "double chin" appearance and often hides the more attractive contour of the chin and jawline.
When choosing Kybella injections at our Houston plastic surgery center, you can trust that you are in good hands. Dr. Harirchian only offers products that are safe and tailored to address your unique concerns. She is a skilled and experienced facial plastic surgeon who is proud to restore beauty, youth and confidence in her patients. Kybella is among a full menu of non-invasive treatments that require no social downtime and produce natural-looking results. Reduce Your Double Chin
The Kybella drug contains a synthetic form of a bio acid that is naturally found in the body. When injected into the submental fat, Kybella can permanently eliminate fat deposits as the bio acid ruptures the fat cell membranes. The procedure is simple, non-invasive and delivers dramatic, long-term reduction in a double chin appearance. Some patients require repeated injection to achieve ideal results. It is recommended that the initial two injections be spaced about four to six weeks apart.
It is important to know that ideal candidates for Kybella should have excess fat under the chin but not excess neck skin. The Kybella injection is targeted to destroy fat cells but is not capable of providing significant improvement to skin elasticity. Older patients who have more concern with loose skin rather than excess fat may need to consider a neck lift or other type of procedure.
Ready to find out of Kybella can get rid of your double chin? Contact Dr. Harirchian today to schedule your Kybella Injections consultation in Houston.