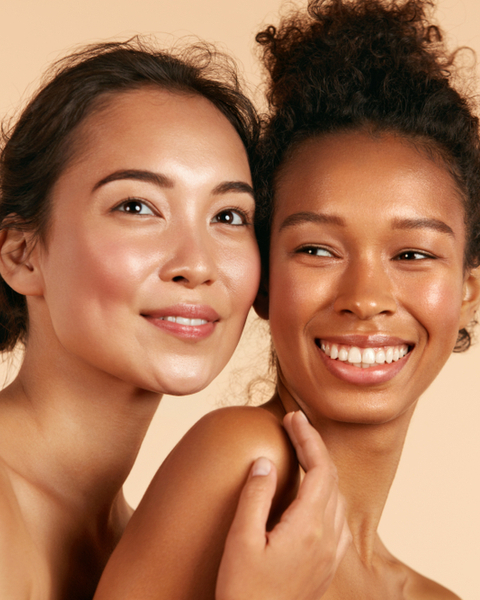 The lower portion of the face can be extremely susceptible to deep lines and wrinkles as you get older. Laugh lines at the nasolabial fold or marionette lines that accentuate a downturn at the corner of the mouth can make you look older or even change the appearance of your mood. Advancements in dermal fillers have created solutions that can smooth these deep lines and wrinkles, giving you a more youthful, happy appearance. Dr. Sanaz Harirchian, MD Facial Plastic Surgery offers Restylane Refyne for our patients that want to combat laugh and marionette lines as they age.
Restylane offers a line of hyaluronic acid gel dermal fillers, each formulated for specific uses in cosmetic enhancement. Restylane Refyne was approved by the FDA in December 2016 to treat moderate to severe nasolabial folds and wrinkles in the nose/mouth region of the face. Hyaluronic acid is a component in the skin that improves the structure and elasticity of the skin. This particular formula is cross-linked to add volume to smooth lines and wrinkles while allowing free movement of the facial muscles for natural expression.
Smooth Your Laugh Lines
For those that have deep laugh lines, the face can be etched to look angry or upset, even when you are happy and content. With Restylane Refyne, those deep lines and wrinkles around your mouth can be smoothed, erasing years from your appearance and softening a perpetual frown. There is no need to schedule time for recovery. The injections can be completed in just one visit to our office and there is no downtime after the procedure. You can see immediate results and maintain these results for up to 12 months.
My procedure with Dr. Harirchian was amazing. She was very thorough explaining what she was going to do and why. She even followed up several days later to review how everything went and see if I was happy with my results.
If your laugh lines have turned your face into a frown, it is time to learn more about the cosmetic options available to smooth those lines and wrinkles. Dr. Sanaz Harirchian, MD offers many options to give you a more youthful appearance, including expertly injected Restylane Refyne at our office in Spring Valley Village. Contact us today to schedule your consultation to learn more.