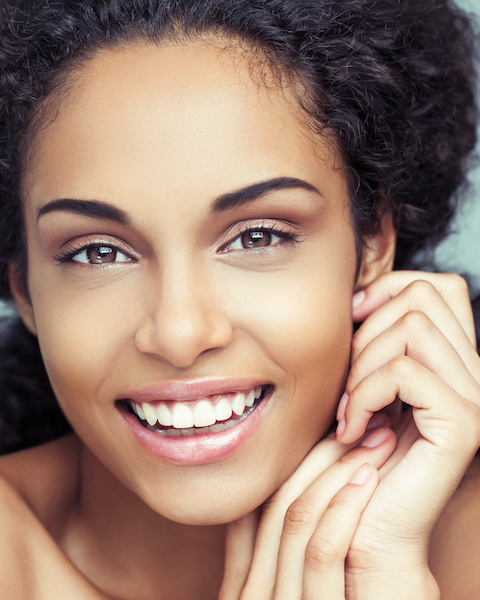 Chemical peels are used as a non-surgical treatment to revitalize the complexion. Dr. Harirchian offers a variety of chemical peel strengths in the comfort of our Houston office, including mild, moderate and deep peels that can target specific areas of concern on the face. A chemical peel involves a quick, non-invasive treatment that exfoliates the skin and bathes your complexion with key ingredients that reduce fine lines, improve skin tone and build collagen. In turn, patients gain a rejuvenated and youthful appearance without the pain, recovery and expense of plastic surgery.
Chemical peels work by infusing the skin with specific chemical compounds and ingredients that gently remove damaged skin cells from the surface layer of the skin. At the same time, the underlying healthy skin cells are signaled to multiply and migrate to the surface. Collagen and hyaluronic acid production are increased during this process, which are primary components of a youthful face.

If you suffer from the following facial concerns, turn to Dr. Harirchian for excellence in chemical peels for facial skin rejuvenation:
Uneven Skin Pigmentation
Fine lines and Wrinkles
Acne Scars
Sun Damage
Facial Skin Rejuvenation
Chemical peels are an excellent solution to address the tone and texture of the skin. As with any cosmetic procedure at our Houston facility, Dr. Harirchian will tailor your chemical peel to meet your unique needs and concerns. Dermabrasion, facial fillers or other non-surgical treatments can be used in conjunction with your chemical facial peel to create a softer and more restored look. In addition, many patients choose chemical peels on a regular basis to boost the effectiveness of their skin care products at home.
Could a more youthful and attractive complexion be lying just beneath your skin surface? Contact Dr. Sanaz Harirchian in Houston today to learn more about how a chemical peel could help you hang on to your youth. We conduct thorough consultations to ensure patients are well-informed on what to expect during and after our non-surgical facial rejuvenation treatments.